U nás jen ta nejvyšší kvalita značky FOREVER!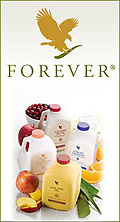 FLP WORLD
Forever Living Products and its affiliates are the largest growers, manufacturers and distributors of aloe vera in the world. FOREVER is vertically integrated, controlling everything from the fields to the factory, to research and development, to packaging, shipping and distribution. FOREVER's exclusive line of health and beauty products for nutrition, skin care, weight management, personal care and cosmetics, have changed the way millions feel, look and live!
>> DISCOVER FOREVER RIGHT HERE, RIGHT NOW! <<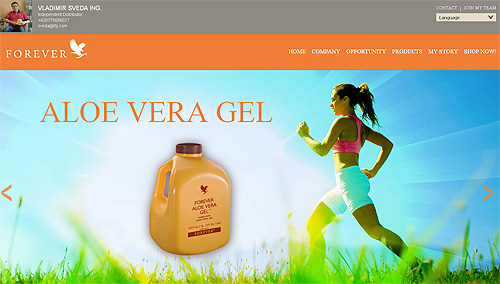 ON-LINE E-SHOP NOW IN 18 COUNTRIES:
AUSTRALIA,
BELGIUM,
CANADA,
CZECH REPUBLIC,
GREECE,
IRELAND,
LUXEMBOURG,
MALAYSIA,
MEXICO,
NETHERLANDS,
NEW ZEALAND,
NORTHERN IRELAND,
PHILIPPINES,
PORTUGAL,
SLOVAKIA,
SOUTH AFRICA, SPAIN,
UNITED KINGDOM,
UNITED STATES.

---
Ing. Vladimír Švéda
nezávislý distributor Forever Living Products
e-mail: info@aloe-vera.cz

CERTIFIKÁTY: